After working on Node-RED from the last few years I realize this is such an important programming tool that allows almost all interfaces of the Internet of things. The icing on the cake is that this tool is open-source and there is a big support community to help you with problems. Considering this as an opportunity, I wanted to share this platform with my students. And I am really happy to create this course in 2020.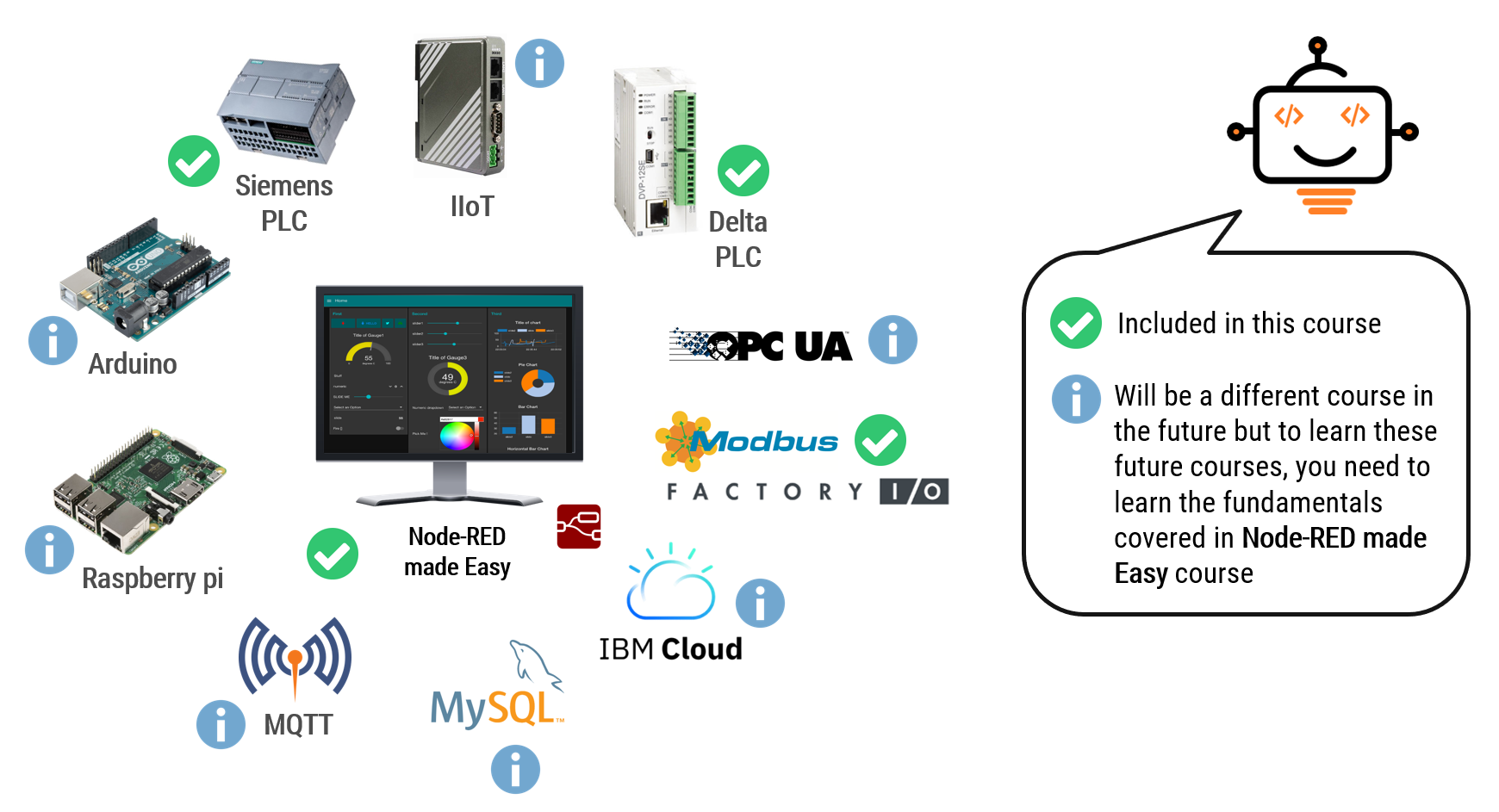 In this course, you will learn how to work with Node-RED. Node-RED is an open-source software platform for data computation coming from external hardware devices like PLC, Raspberry pi, Arduino, micro-controller via various communication protocols like OPC-UA, MQTT, Ethernet, Api or MODBUS.
What you will learn in this course?
In this course, you will learn basic fundamentals of Node-RED, how to make various nodes and function, and how to communicate with PLC and FACTORY IO via MODBUS TCP/IP. This course is also applicable to you if you are new to programming. The course starts from scratch. You will learn:
How to setup Node-RED on your computer?
Understand the basics of flow programming in Node-RED
Communication with FACTORY I/O via MODBUS TCP/IP
Building visualization for your hardware/software device like FACTORY I/O or PLC
Things required to learn this course:

Computer
Internet connection
Mobile phone/ Tablet with WiFi
Course Content: 6-7 Hours of High-Quality video content with exercises
Technical Support: On joining this course, you will get access to our private technical group to share queries and questions. There are several exercises in the course to practice your learned skills.