Hydraulics made Easy
Learn the basics of hydraulics from the experts with 30+ years of hydraulic training experience
Learn from Scratch

Start with basics of Hydraulics

Industrial applications

Professional Hydraulics kit from ATT has been used

Quiz

Test your skills with an interactive quiz

Queries support

Free support related to the lessons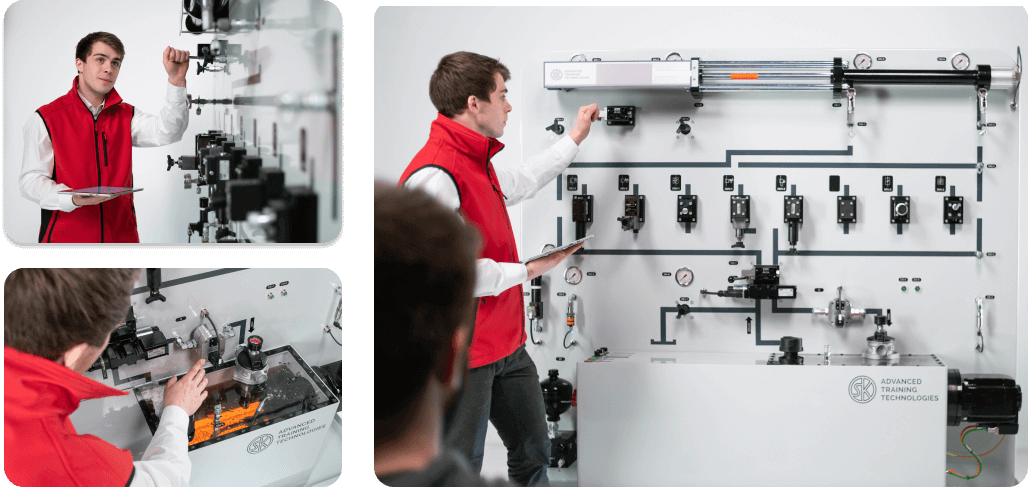 Our learning series on the topic of "Hydraulics " is suitable for all those who are coming into contact with the topic for the first time or who want to refresh their existing knowledge. The module series is based on our experience from 30 years of classroom training and offers participants the opportunity to enter the subject matter independent of location and time.
Who this course is for:
Plant technicians
Plant operators
Newcomers to Hydraulics
Key topics
Physics basics
Introduction to Hydraulics and its applications
Pressure, measure pressure, how pressure and force is related?
Cylinders and applications
Design and sizes of various cylinders
Influence of area-ration and how to calculate it?

Course offered by Hydraulic - Advanced Training Technologies | sk-att.com
Learn from the experts with more than 30 years of experience
Created with