Learn Factory Automation using FACTORY I/O
Simulate and control conveyors, elevators, 3 axis arm, Tank level, production system and what not!
Learn from Scratch

Start with basics of PLC programming

Industrial applications

FACTORY I/O software has been used with 3D simulation

Resources

Download presentations, codes for the lessons

Technical support

Free technical support related to the lessons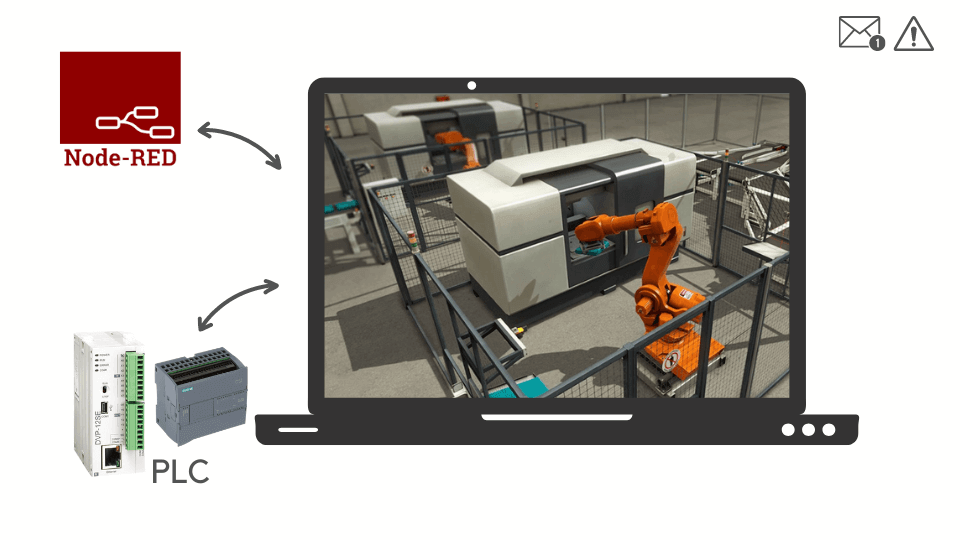 In this course, you will learn how to use FACTORY I/O software for building industrial control systems. It gets more interesting when you learn how to simulate the system using your own PLC Logics. You will learn how you can use external PLC/Soft PLC to control the environment.
Course preview
#1 Introduction to
FACTORY I/O
In this lesson, you will understand the FACTORY I/O environment and will learn how to use the software
#2 Types of Light load conveyor
In this lesson, you will understand various types of light load conveyor and their parameters
#3 Directional control of the conveyor using PLC Logic
In this lesson, you will learn how you can control the direction of conveyor using PLC logic
#4 Types of Industrial Sensors
In this lesson, you will understand various types of sensors used on the Factory automation
Key topics
- Understanding FACTORY I/O environment
- Learning how to use various elements of FACTORY I/O
- Building industrial control systems
- Interfacing FACTORY I/O with real PLC and Soft PLC
- Various exercises to learn PLC programming using - - Industrial application
- Interfacing FACTORY I/O with other hardware/software using MODBUS TCP/IP and OPC UA
Learning PLC without industrial environment is not so intuitive way of learning
Start you learning with 3D environment using 30 days free trial of FACTORY I/O
Created with