Code and Compile
An e-Learning school for the courses related to Factory Automation and IIoT. Learn PLC Programming, HMI, AC Drives, Node-RED, OPC UA, MySQL and MQTT at one place.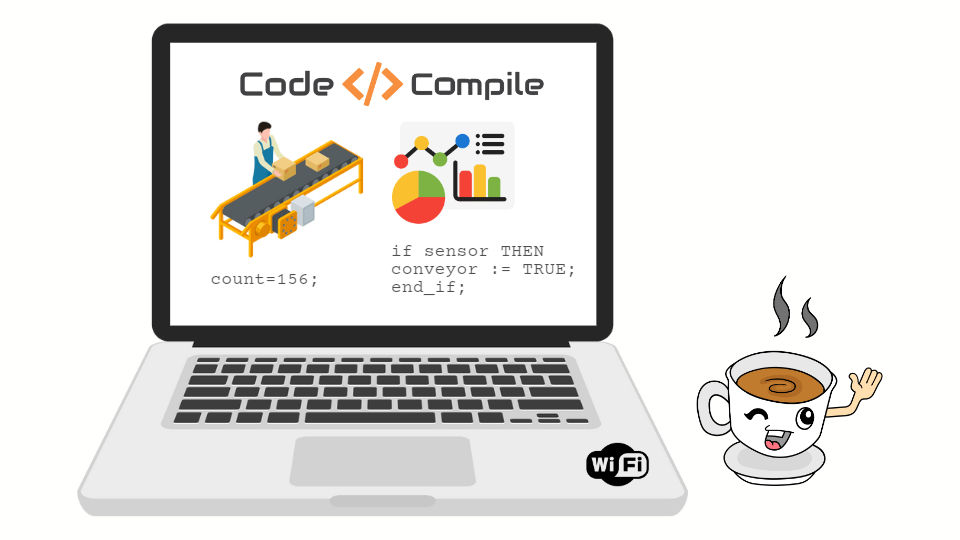 Empty space, drag to resize
Are you new to PLC programming?
We start from scratch
New to Industrial Automation and Industrial Internet of Things? Do not worry, we offer training starting from scratch. All you need is:
Lots of time and patience
Why Code and Compile?
Lessons are recorded with real hardware devices that are used in the real world application
Get

access to all the resources like software, repositories and presentations via our Wiki
Get
free TeamViewer support
from the instructor when you get stuck in your learning path
Free regular
LIVE Webinars
which are organized to bring new content in the course.
✅ Course of the month
Allen Bradley Micro850 PLC for
€99
€69
We are working on this course to add 50+ free HQ lessons on advanced commands.
Our best selling courses
Industrial Internet of Things
\Learnworlds\Codeneurons\Pages\ZoneRenderers\CourseCards
Our best selling courses
Factory Automation
\Learnworlds\Codeneurons\Pages\ZoneRenderers\CourseCards
Student's feedback


Our secret weapon for building the best culture is open and honest feedbacks
The following are our clients with whom we have closely worked on various projects like product reviews, products
advertisement, content creation, project assistance related to industrial automation and industrial internet of things
What our Truly satisfied clients says about us?
Ira Sharp Jr
Director of Product Marketing, Phoenix Contact USA
In a word... Rajvir is "Awesome!" I had the pleaser of working with Raj over the past 1-2 years on various social media projects including YouTube videos on the Code and Compile platform to a Podcast.
Raj is very professional and truly knows his stuff. What started as a business relationship has morphed into a friendship.
Thanks for being great Raj!
Dave Eifert
International Man of Mr. IIoT
I had seen Rajvir's YouTube series on PLCnext Control. He did a very thorough job of touching on and demonstrating many of the capabilities of this controller. I reached out to Raj via LinkedIn, He INSTANTLY answered back, and asked if he could get on line with me via TeamViewer and showed me how to correct my problem! EXCELLENT KNOWLEDGE, SURPASSED ONLY BY SUPERIOR CUSTOMER SERVICE!! Most highly recommended!
Jasmin Heim
Director Marketing, Business Unit Automation and Electrification Solutions, Bosch Rexroth AG,
We are thrilled to be working with Rajvir Singh. He conveys our topics around ctrlX AUTOMATION in a very understandable way and shows how easy the system works. The collaboration is going flawlessly and we really appreciate how independently Rajvir creates the content, hitting the tone of the target group.
Mikel Ayani
CEO, Simumatik
We started working with Rajvir as a collaborator, with the creation of a Youtube series. Given the good results and his proffesional skills, the relation and collaboration has keep growing. He creates great content and is very easy to work with. Thanks for all your help Raj!
Zhibek Moldagaliyeva
Marketing Manager, Prosys OPC Ltd.
We started working with Rajvir as a part of our YouTube collaborators program. We are delighted with the quality of the content that he produces. He explains easily and demonstrates the role OPC UA plays in processes and automation.
We are looking forward to our future projects together.
Bob Bergsgaard
Senior Global Sales Enablement Manager- Banner Engineering
Working with Rajvir to develop a series of educational videos for our product was overall a great experience. Rajvir is professional, kind, and a great communicator. The content that Rajvir developed was exceptional, and beyond our expectations. The content was organized in an intuitive and easy to understand manner. I highly recommend Rajvir to anyone in this industry, and we look forward to working with him again soon.
Code and Compile Walkthrough ❤️
Thank you for your message! We will get back to you as soon as possible
We are on Telegram 🚀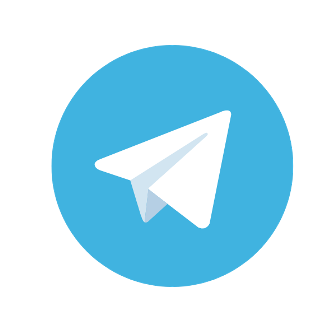 Join our official Telegram channel to interact with the community 👨‍🏫👩‍💼🤵
Don't know where to start learning?
Check out Code and Compile Yearly Subscription user guide to help you get started!
Created with